Good morning. Please see the attached Angel Tree application. Parents need to fill this out and parents will be notified if approved. The deadline for applications is Friday, November 18. Students were given applications today to come home. Please feel free to contact your child's building if you need a copy of the application.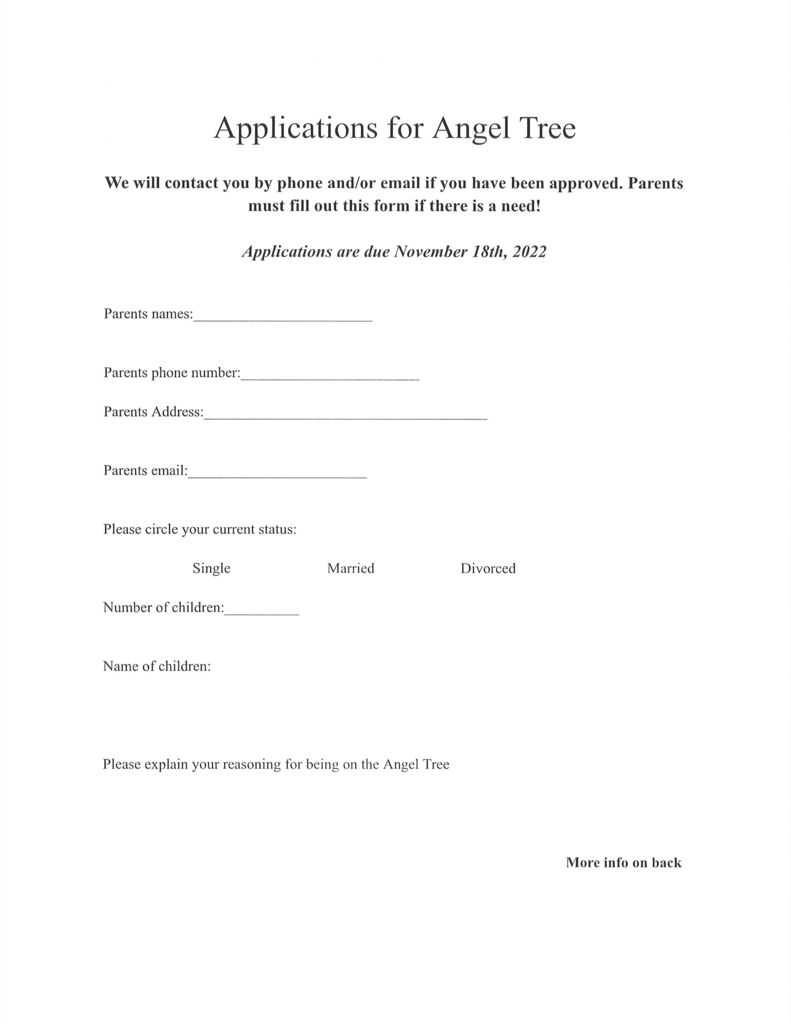 Southwest RV School would like to invite all our area veterans to our Annual Veteran's Day assembly. Your student should have brought home a colored paper asking for information about your family member that has served in the military. If you have not returned that form, please do so so we may honor your family member during our assembly. Annoucement from Southwest School District We will be celebrating our Veteran's on Friday, November 11th. Any family members, of our students, are encouraged and welcome to attend. We will serve lunch to the Veteran's and their families at 11:30 in the HS commons area with the assembly starting at 12:30. We, unfortunately, will not be able to dismiss students to come to the High School to eat with their family members, as we have limited seating. We, along with your families are very proud of your service and would like the chance to honor you.

SPEECH AND DEBATE UPDATE: Last weekend Southwest traveled to Carthage for Speech and Debate and had great success. Abigale Clark and Jayden Lee took 4th place in Duo Interpretation. Kaydee Gabbard took 3rd place in Humorous Interpretation. Aubrey Taylor took 5th place in Storytelling. Shaylea Eggleston took 3rd place in Storytelling. Rachel Willer took 1st Place in Dramatic Interpretation.


Southwest NHS Hosts Elementary Pumpkin Carving Contest: The Southwest High School Chapter of National Honor Society is hosting a pumpkin decorating/carving contest for elementary students in late October. The contest features five categories including: scary/monster, cute/pretty, animal, funny/goofy, creative/interesting. All students who participate will receive a small bag of candy with the top winners in every category receiving a grand prize. Pumpkins can be turned in as early as Tuesday, Oct. 25. All pumpkins must be turned in and decorated by judging day on Thursday, Oct. 27. Winners will be announced Friday, Oct. 28. If you have any questions, contact either NHS President Signe Suchowski (ssuchowski (at) swr5.net) or NHS Advisor Steve Voyak (svoyak (at) swr5.net).

Please click on the following link to read the Evaluation of Information and Findings plus a couple of additional questions from the parent survey information collected August 2022. The document includes General Information, Positives from Responses, Concerns from Responses, and Implementations from Responses. The link to the document is:
https://5il.co/1ivaz

LADY TROJANS FINISH 6th AT VOLLEYFEST: The Southwest volleyball team fell to Thomas Jefferson in the 5th-place game Saturday at the 39th annual Volleyfest. The Lady Trojans finished 3rd in their pool defeating Crane, tying Exeter, and losing to School of the Ozarks and Verona. The girls host Family Night Monday with three games against Crane starting at 5:00 p.m.

FYI: There is a tree in north bound lane on Hwy 37 coming from Seligman just north of Hunters Glen as you come up the hill. Please be safe. I have called it into 911, but I wanted everyone to be aware coming into School.

SOUTHWEST STUCO SPONSORS BLOOD DRIVE OCTOBER 10: The Southwest High School Student Council will sponsor a blood drive Monday, Oct. 10 from 9 a.m. to 2 p.m. in the gymnasium. All donors will get a Chiefs T-shirt (while they last!) and be entered for tickets to a game. All donors are encouraged to schedule an appointment by calling 417.227.5006 or go to
www.cbco.org/donate-blood
. Community Blood Center of the Ozarks is co-sponsoring this event.

VOLLEYBALL UPDATE: The Lady Trojans split their matches at Wheaton Thursday with the JV winning in three sets and varsity falling in four. Southwest hosts the 39th annual Volleyfest Saturday here. A total of 10 teams are entered and action begins at 8 a.m.

SWMS Weekly Update for the Upcoming Week of September 26

VOLLEYBALL UPDATE: Blue Eye won both SWCL volleyball matches Monday night. The varsity lost in straight sets but the JV lost 17-15 in a three-set nailbiter. The Lady Trojans play at home Thursday against Thomas Jefferson with the varsity game starting at 5:30 p.m.

VOLLEYBALL UPDATE: Spokane downed the Lady Trojans Tuesday in the first SWCL Conference game 25-17, 25-22, 25-22. Spokane also won the JV match. The girls play at Sparta Friday night.

The SWR5 District has extra COVID-19 test that will be expiring in December. Rather than let them expire, we want to make them available to anyone in need. Please do not spend money on purchasing tests or a doctor's visit when you can call the nurses office (417-826-5652). Kathy will get the test ready so that someone can pick them up. Have a wonderful day, Tosha

GENTRY DOWNS SOUTHWEST IN VOLLEYBALL Gentry defeated Southwest in three matches Monday night. The varsity match was especially close with the Pioneers winning 25-23, 25-22, 25-19. The Lady Trojans travel to Spokane Tuesday for their first SWCL Conference game.

Volleyball Update: The Lady Trojans lost both matches at Pierce City Thursday night. The girls play at home against Gentry Monday night with 3 matches starting at 5.

VERONA DEFEATS SOUTHWEST IN VOLLEYBALL: The high school volleyball team split its matches with Verona last with the JV winning in straight sets and the varsity losing in the same fashion.

SENIORS ELECT OFFICERS AND REPS The Class of 2023 elected officers and student council reps. They are: President Rachel WIller, VP Dylan Rainwater, Secretary/Treasurer Ali Shrum, and Reps Lucas Paulsen and Cammie Uthe.
Thank you parents for a great start to the school year! As with any new year, we are working out the kinks. Having said that, we have some areas that need attention for the safety of students and staff. The entrance to the teacher parking lot located behind the 3rd/4th building will be roped off from 7:30 am until 8:05 on school days. Please remember to drop your elementary students off in the large parking lot by the cafeteria so that they can go directly to their classrooms or breakfast.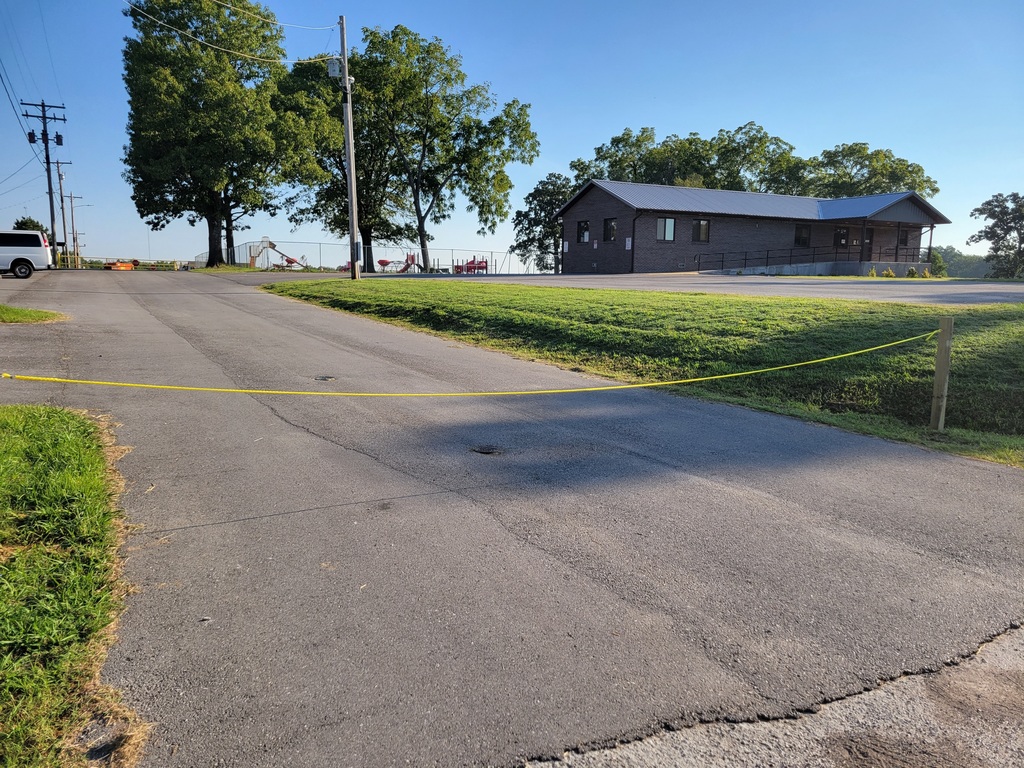 Lady Trojans Lose 2, Tie 1 at Volleyball Jamboree: Southwest tied Purdy and lost to Wheaton and host Hurley at Tuesday's volleyball jamboree. The girls play four matches in pool play at the Verona Tournament Saturday beginning at 8:15 a.m. The first home game is Tuesday, Sept. 6 vs. Verona.